New authors and books!
Don Urbanus releases Darn Weeds! Crazy Tales of a Nurseryman
Char Gruendl, Editor/compiler-  Part of Me – Journal Excerpts by Leslie Tepper Gruendl
A novel about equestrian jumping and an unlikely romance that blossoms between a poet and a foxhunting equestrian. Out of his league, sales rep and avid poet Wade enters a posh world of horses and foxhunting as a whirlwind romance spins out of control, saddling two lovers with an attraction neither understands. As Wade wrestles his own demons, reining in a desire for a best friend's flirtatious wife, a looming tragedy threatens his clashing worlds.
Set in the Silicon Valley and Palo Alto proper, the novel depicts a world of the equestrian foxhunt and incorporates Palo Alto locations that many in the Bay Area will recognize.  Poetry and horses mingle in this unlikely romance between two people who meet by chance and explore the sureness of horses.
You can also find your copy on Amazon as an eBook, paperback, and soon, in hardcover.
What people are saying about Kevin's new novel:
"Lyrical, compelling, absolutely riveting. Arnold had me hooked from page one."
—Sara Houghteling, Fulbright fellow, Winner of the 2016 Narrative Prize and author of the award-winning novel Pictures at an Exhibition
"Unassuming Midwesterner Wade Middleton and wealthy, sophisticated Diana Buchanan are brought together by chance, newcomers in the swank confines of Palo Alto, California: "The Sureness of Horses" explores the various levels of that town's mysterious, evolving class-system ladder—and on those quiet streets discovers violence where sexual passion and career ambition chafe. In the purest, most empathetic narrative tones, Kevin Arnold charts the forking paths of a moral wilderness in a society of ambitions achieved, ambitions pursued, and ambitions thwarted."
—Louis B. Jones, Fiction co-Director, Squaw Valley Community of Writers and author of five prizewinning novels
"When Diana introduced Wade to riding to hounds, I couldn't put the book down. Foxhunting was one of George Washington's greatest passions, and these action-packed scenes ground Kevin's novel in a rich American tradition. They remind me why I've devoted myself and my family to Foxhunting for nearly thirty years."
—Melinda K. Baxter, Master of Foxhounds, MFHA
"Kevin Arnold's new novel touches the raw places that are the material of our human lives. In The Sureness of Horses, Arnold moves us through the subtlety and texture of poetry, love, parenting, growing older, and yes, the uncertainty of our own sureness. It's a humble novel that speaks volumes."
—Persis Karim, Neda Nobari Chair of the Center for Iranian Diaspora Studies, San Francisco State University
"What stood out for me was the artful blending of poetry into a muscular, well-plotted novel. The title is taken from a Jane Hirshfield poem, emphasizing aptly Arnold's twin skills as poet and storyteller. It's the rare novelist who can enhance a narrative—and move a reader—with the use of poems that amplify the story's arc. Arnold is one of those very fortunate writers."
—Julia Glass, author of the National Book Award-winning Three Junes and A House Among the Trees.
AND a New poetry collection by Mary Stewart Anthony!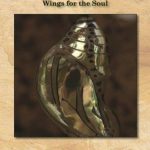 Mary Stewart Anthony, author of Love Song of a Flower Child, a memoir that received a five– star review from San Francisco Book Review, presents her first collection of poetry written over a period of some twenty-five years. Her poems showcase the landscape of a mystical odyssey in which she connects penetrating observations of the natural world with portents of the spiritual realm. She digs deep to find the greater purpose and meaning of human existence and champions the preservation of the individual soul against the shallow mechanisms of Modernity.
What people are saying about Golden Chrysalis: Wings for the Soul
Rediscover your love of poetry in Golden Chrysalis: Wings for the Soul. With tenderness and wit, Mary Anthony trains her poet's eye on the rich landscapes of our inner selves, connecting our earthiest experiences to a sublime purpose. A liberal dose of life-affirming language to refresh parched hearts.
― Sydney Avey, author of The Sheepwalker's Daughter and
The Lyre and the Lamb
Golden Chrysalis: Wings for the Soul is filled with astounding imagery. The descriptive language takes my breath away. Some are parables depicting a tug-of-war between good and evil. In "Pilgrimage," Anthony says that "Each pilgrim carves a path of faith and/Leaves it for another who will follow." What a legacy to leave behind. I want to linger in silence, like the flower in "Ephrata" that "trembles under liquid light" as my spirit trembles under the beauty of words that heal the soul ."
― Denella Kimura, Poet, Waiting for Wings: A Child's Journey
Golden Chrysalis, Wings for the Soul is a book of transitions, of moving and evolving from one feeling, one consciousness, one reality to another. The medium of movement symbolically is the chrysalis, but in her rich poetic reality, the transformative vehicles are nature, love, sympathy, and faith. In many ways, these poems are imaginative homilies, sometimes rhymed, sometimes rhythmically moving, always earnest explorations of our place in a dynamic universe where changes happen beyond our control and challengingly, beautifully within our control. Mary Anthony's poems give our minds wings to see realities and imagine transformative possibilities.
― Dan Harder, author of Askew: Found and Lost in the Almost
South of France
A collection of poetry written over a period of twenty-five years showcasing the landscape of a mystical odyssey in which the poet, Mary Stewart Anthony, connects the natural world with portents of the spiritual realm. She explores human existence and champions the preservation of the individual soul against the shallow mechanisms of Modernity.
Out of the Fire  still available! Get your copies now while the first edition is out. Limited supply of first edition books. We have approximately 35 left. Next printing coming summer 2018.
Available at Manzanita Arts Emporium for $20.00 each. Call to reserve your copies. Or order yours online.
Stephen Archer's second book in the Irish Clans series, Entente, was released June 18 at 5:30 at the Fireside Room in Greenhorn Creek at Camps Restaurant. It was a success and many came away with a better understanding of Ireland's involvement in World War I.
Featured author: Stephen Finlay Archer
Searchers:
The Irish Clans
Book One in the Series
By Stephen Finlay Archer                Order this book online now!    
The Irish Clans is an epic saga of four novels immersed in the tumultuous Irish revolutionary period of 1915 through 1923 while the world is embroiled in the Great War to end all wars, and its aftermath. The McCarthy and O'Donnell Clans, once mighty, were overthrown, but are not extinct. They are linked on two continents by a crafty medieval pact, entiwined in religious and military history, utilizing Clan relics steeped in mythology. this hidden pact and its secrets can only be revealed to the Clans by Divine intervention when the Gaelic heritage is ripe for its second coming.

By Glenn Wasson     $25.00 Buy the book
Too Much To Swallow
The Gold Gastrolith of
Calaveras County &
Selected Works
By Glenn Wasson
$25.00 Hardcover
 

Mark Twain's 88 Days
In The Mother Lode
& Stories of the Gold Rush
By James Fletcher
$20.00   Buy now!