New 2020 Manzanita Speaker Series

Begins Sunday, February 23

Manzanita Arts Emporium –  4-6 pm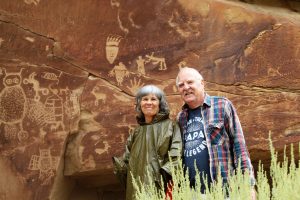 Buzz Eggleston – "Rock Art of Utah"
Buzz Eggleston and his wife, Karen, have spent parts of the past three summers traveling through the Utah and nearby states, examining ancient rock art and studying the history of the tribes who left it behind. He presents "Rock Art of Utah," a PowerPoint show of some of the hundreds of photographs taken during those trips and shares what he has learned about the artists and the cultures that supported them. Buzz is a journalist, the former editor of The Union Democrat of Sonora and the Calaveras Enterprise of San Andreas. He and Karen live in San Andreas.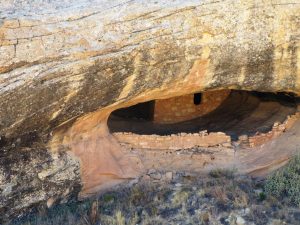 Rock formation at Butler Wash
Past speakers & lectures 2018 & 2019

June 9 – 3 pm – 4:30 Travel for Health and Well-Being – Sunny & Al Lockwood present their adventures cruising the Mediterranean and other global trips. Free! Refreshments and beverages available. FREE!
July 7 – 3 pm – Kill Your Diet – Dr. Eldo Frezza presents a nutrition and fitness talk and a kick in the pants for losing weight. FREE!
July 14 – 3 pm. Carolyn Tipton – UC Berkeley professor and translator of renowned Spanish poetry will read from her new books and give a talk on poetry. Open mic to follow.  Refreshments and Spanish wine by Metates. FREE! Donations encouraged.
August 3 – Hot August Night – Between the Sheets –  Saturday at 7 pm at Manzanita Arts Emporium. – romantic poetry read aloud – includes traditional classics plus whimsical and humorous love stuff. Great date night opportunity. Recite love poems to your honey, or just be funny. FREE!
August 17 – ARTIST PEEP SHOW! All day, with the big reveal at 4 pm.  See the unveiling of some hot art from some hot artists. Fundraiser for the gallery and some unusual selfie photo-op moments with artists and their new works. Free event. Refreshments. Artists on hand.
Saturday, Sept 7 – Author Fair – visit with local and regional authors and their new books. Chat about publishing and the journey from manuscript to book completion. 1-4 pm.
Two Vikings Lectures by Eric Smith 2018 and 2019
Dave Bunnell – Caves of the World
Audubon Society  lectures — The Osprey Nest – and one more in 2018
Jim Fletcher – Mark Twain's 88 Days in the Mother Lode – ongoing series
Trails of the Sierra –
Blanche Abrams – Edgar Allan Poe – The Raven