Manzanita Writers Press and Arts Emporium
Book Store – Manzanita Authors
Community Arts Center in Angels Camp, California
Manzanita Writers Press & Arts Emporium in Angels Camp will be showcasing art created by kids, posting their art work that they have been and are currently working on during the COVID-19 quarantine time.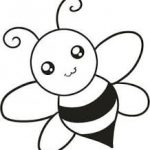 It is a program called Creative Kids of Calaveras County. Children's fresh art work will be posted on our Facebook page for Manzanita Arts Emporium, which will automatically post on the Union Democrat website Home Page under Friends2Follow. Fresh art work preferred. No theme, but a great subject matter would be the season of spring — or any Calaveras inspired subject, really. Preschool and grades K-8.
Parents are asked to give permission for putting up their child's artwork on Facebook and the Union Democrat website, or another participating newspaper page, by sending an email from parent or guardian giving permission for use, along with a photo, jpg. format, of their work (any media, ie crayon, pen & ink, pencil, acrylic, watercolor, clay etc), first name and grade. Please send to manzanitawp@gmail.com –
Manzanita Writers Press & Manzanita Arts Emporium will feature as many of these wonderful creations as we can. Contact Manzanita for more information at manzanitawp@gmail.com
This link offers locations for free art learning for children:
https://www.usatoday.com/…/free-educational-cla…/5064311002/
PUBLIC NOTICE: CURRENTLY, THE GALLERY AND ARTS CENTER IS CLOSED DUE TO VIRUS PROTOCOLS, PLUS ALL ACTIVITIES, PROGRAMS, EVENTS, MEETINGS, CLASSES, SHOPPING, AND MORE ARE SUSPENDED UNTIL FURTHER NOTICE, EXCEPT OUR ONLINE WRITERS NING COMMUNITY, AND OUR ONLINE BOOKSTORE, WHICH IS STILL OPERATIONAL. SHIPPING BOOKS OR A STORE ITEM IS STILL POSSIBLE. GO TO THE BOOKSTORE AND SUPPORT YOUR LOCAL AUTHORS BUY PURCHASING AND READING THEIR BOOKS, BYPASSING AMAZON AT THIS TIME. VIEW THE ARTIST PAGES IN THE GALLERY AND SELECT ART, JEWELRY, KNITTED GOODS, AND MORE AS GIFTS TO LIGHTEN THE HEART AND BRIGHTEN THE DAYS.
 

1211 South Main Street, Suite 110, PO Box 460, Angels Camp, CA 95222   
Phone: 209-728-6171    
Email: manzanitawp@gmail.com

 
   Calaveras County Poet Laureate
Manzanita Arts  Emporium Website
                    New Children's Book: BED BUMPS!