Purchase Tickets for workshops, classes, and events here!
Link to store:
Friday, Oct 20, 6-9:00 – $45
all materials provided, wine and hors d'oeuvres complimentary
Story Roundup, Friday, October 20, from 9am-5pm. $35 for the entire day.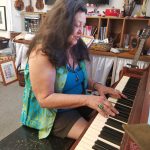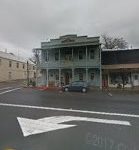 Story Round Up      
Presented by Manzanita Writers Press
Friday, October 20 – 9 am to 4:15 pm
A 501(c) 3 nonprofit corporation dedicated to the literary, historical, visual, and musical arts of the Mother Lode and Sierra region, based in Calaveras County
At Manzanita Arts Emporium  
1211 S. Main St., Angels Camp, CA 95222
Reserve your spot: manzapress.com
(209) 728-6171 – manzanitawp@gmail.com
$35 for the entire day!
 Schedule for the day
9:00-10:30 – The GetSmart Group, popular Facebook marketing company of Angels Camp presents:   "Facebook Marketing—Telling and Selling Your Story" for writers and artists, entrepreneurs, businesses, and anyone.
10:30-11:45 –  Manzanita Writers Press Editors-  Preparing your story for publication – manuscript do's and don'ts – tips from the publishers. Materials provided.
11:45-1 pm – Lunch on your own in local restaurants or bring your own
1-2:00 pm – Pat Kaunert as Mark Twain: Kaunert Presents Storytelling and Yarn spinning in the Western Tradition as Mark Twain – you are in for a treat.
2:00-3 pm – Yodeling cowboy and storytelling poet Ernie Sites presents "On the Trail with Ernie Sites Cowboy Poetry"  – Sites shares some of his talent in cowboy poetry storytelling techniques – He will be a featured performer at the Mark Twain Wild West Fest in Angels Camp, Oct. 21. Thanks to Angels Camp Business Association and Destination Angels Camp for bringing Ernie Sites to the Mark Twain Wild West Fest and Story Roundup in Angels Camp!
3-3:15 Short Break
3:15-4:15 pm – Chrys Mollett – Discover Your Voice – poet and songwriter/musician Chrys Mollett will share strategies in developing your style in writing song lyrics, poetry, and storytelling.
Cost for the day: $35/person – both morning and afternoon workshop sessions.  At Manzanita Arts Emporium, 1211 S. Main St., Angels Camp, CA 95222 – 209-728-6171  – Proceeds will help fund two of our public programs for the community:
Voices of Wisdom: Preserving the Stories of Our Elders – free writing classes for 55-plus seniors, stimulating the expression of memories and publishing of stories for community enrichment
Out of the Fire: anthology and website dedicated to telling the stories of the Butte Fire and its aftermath and providing insights into the nature of the beauty and risks of living in a Mother Lode and Sierra environment—as well as the resilience of communities in coping with tragedy. The website, when completed, will aim to provide a central resource for regional fire concerns and information, as well as narratives and lessons learned from fire experiences. We will strive to make it a Fire Resource for many of our mountain and foothill communities.
No-host Dinner at Camps with Ernie Sites and Pat Kaunert – cocktails at 5 – dinner at 6 – $35 – Proceeds help support Voices of Wisdom and Out of the Fire programs.
Another event happening in the evening at MAE: Reserve your spot for the evening's Sip n Paint with artist Mary Sexton – 6-9 pm – $45 includes all materials.

Build Your Website – Tuesday, 3rd week in January – 1-4 pm.
WordPress Website Workshop for Writers, artists, and creative people with Dale Baker, author, web tech, and videographer. Space is limited. Sign up ASAP. $30. Includes ongoing support.
Thank you to Signal Service for being a major sponsor for Manzanita Writers Press events at Manzanita Arts Emporium!