Purchase Tickets for workshops, classes, and events here!
Link to store:
Friday, December 15, 6-9:00 – $45
all materials provided, wine and hors d'oeuvres complimentary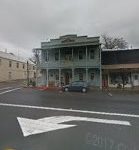 Manzanita Writers Press
A 501(c) 3 nonprofit corporation dedicated to the literary, historical, visual, and musical arts of the Mother Lode and Sierra region, based in Calaveras County
At Manzanita Arts Emporium  
1211 S. Main St., Angels Camp, CA 95222
Reserve your spot: manzapress.com
(209) 728-6171 – manzanitawp@gmail.com
Preserving the Stories of Our Elders – free writing classes for 55-plus seniors, stimulating the expression of memories and publishing of stories for community enrichment
anthology and website dedicated to telling the stories of the Butte Fire and its aftermath and providing insights into the nature of the beauty and risks of living in a Mother Lode and Sierra environment—as well as the resilience of communities in coping with tragedy. The website, when completed, will aim to provide a central resource for regional fire concerns and information, as well as narratives and lessons learned from fire experiences. We will strive to make it a Fire Resource for many of our mountain and foothill communities.

Tuesday, January 23, 2018 – 1-4 pm.
Manzanita Arts Emporium: 1211 S. Main Street, Angels Camp
WordPress Website Workshop for Writers, artists, and creative people with Dale Baker, author, web tech, and videographer. Space is limited. Sign up ASAP. $30. Includes ongoing support.
Thank you to Signal Service for being a major sponsor for Manzanita Writers Press events at Manzanita Arts Emporium!