Janet Tierney
Original hand-crafted micro-macramé beaded jewelry – all original creations including high end turquoise bracelets and necklaces, as well as earrings and other jewelry, intricately designed.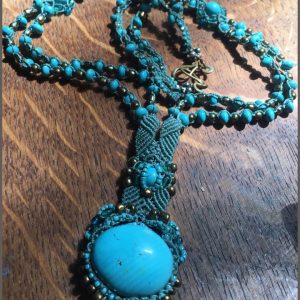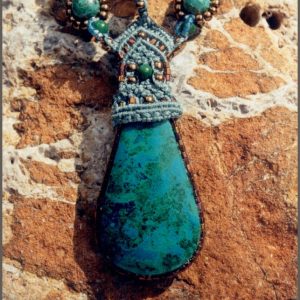 White Swan Beaded Jewelry is hand-made beaded jewelry created by me, Janet Tierney. You may know me from my beading school, which was on the internet from 1996 until 2006. I had students from around the world, which was really cool because before the internet, it was impossible to reach so many.
Micro Macrame is a term that I came up with for the search engine. It describes basically the way that the jewelry is made, knots and lots of knots. Macrame is particularly adapted to beadwork because it is easy to thread beads into it whereas tatting or crochet has one long continuous string.  I have been busy creating custom work mostly, and recently I have decided to get back to selling at a few art festivals. I miss the fun of meeting other artists and reacting with the public, so I have joined Manzanita Arts Emporium in Angels Camp. This year I will publish my book.  Check out my gallery and I will be putting some items for sale in our store  at lifeart.us.