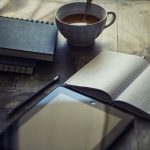 Voices of Wisdom: Preserving the Stories of Our Elders
A free writing class series for Calaveras County seniors, 55-plus, at four designated senior facilities in Calaveras County beginning in August 2017 and continuing through March 2018. With a generous grant from the Calaveras Community Foundation to help support the nine-month-long series of classes, and then the culminating publications, both print and eBook in April, this worthy project aims to assist seniors in recording their stories in written form and polishing them for publication if they would like the story in the public eye.
Highly-qualified writing coaches and teachers will each facilitate four writing sessions in a month, one per week, for two hours each session. Then coaches help participants shape their writing for a culminating publication for April 2018 release to the public. There will be a celebratory reading at a designated facility in April where writing seniors will share their published and unpublished works.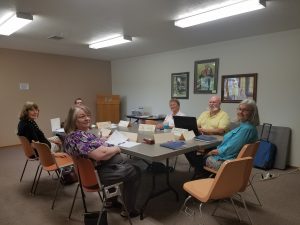 Space is limited to 16 participants in each of the 4-week-long courses per month. Reserve your spot by contacting MWP and letting them know which location and workshop they would like to attend. Email: manzanitawp@gmail.com or call: (209) 728-6171.
Open to Mother Lode residents. If a class is full, there is a waiting list and the participant can opt to attend at another location's month-long session. Each class session is unique. A multi-sensory approach to unlock memories, coupled with other techniques the teachers have utilized in their experience, will assist the writer in retrieving details that may have been lost or buried.  The August classes were held at Oak Shadows Mobile Home Park Community clubhouse, from 9 AM to 11:00. The September classes were held at the San Andreas Senior Center. October classes held at Murphys Senior Center.
Writers will be asked to confirm their participation in advance so that those on the waiting list can be notified in time in the event that participants are not able to be there. Some facilities offer lunch  after the session for a nominal fee, so writers may want to check ahead on that. Calaveras Senior Center in San Andreas, $6, from 11-1. Foothill Village, San Andreas Senior Center ($6), have lunches for seniors. We envision writers continuing their writing conversations in small groups over lunch, if they'd like.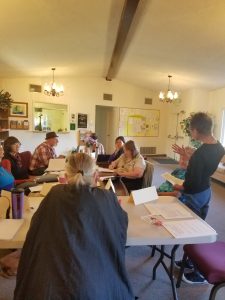 Schedule:
Remaining Schedule:
October 4, 11, 18, 25  Wednesdays  2-4 pm at Murphys Senior Center – Led by filmmaker, director/producer, and novelist Sally Kaplan of Backcountry Pictures.
November 7, 14, 21,  Tuesdays 9-11 AM, at San Andreas Senior Center , and Nov.28, at Oak Shadows Mobile Home Community Clubhouse in San Andreas – led by Rebecca Fischer, writer and columnist for the Calaveras Enterprise, who is collecting the stories of ranching families in our region as a book project.
December 5, 12, 19 – Music as a stimulus for memory writing – Time: 2-4 PM at Manzanita Arts Emporium, 1211 S. Main St., Downtown Angels Camp – led by Chrys Mollett, writer, poet, musician, and music store owner.
January 9, 16, 23, 30 – Tuesdays 2-4 PM, at Manzanita Arts Emporium, 1211 S. Main Street, Angels Camp, led by Monika Rose, poet, author, college writing professor, and editor.
February 6, 13, 20, 27 Tuesdays 2-4 PM – Manzanita Arts Emporium, Angels Camp – Sharing of work, deep editing, and more writing topics. All instructors. Final editing and sharing sessions with all participants in peer editing sessions where work will be selected and refined in a manuscript polishing series of classes.
March – Final editing and proofing and printing – Workshop leaders, participants, and MWP editors
April 14– Public book launch and reading – Final Location/date TBA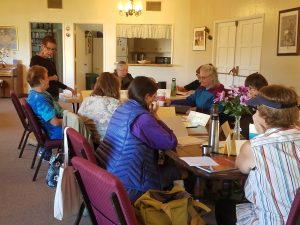 Capturing and preserving the stories of our elders – This project is made possible by a generous grant from the Calaveras Community Foundation for a  monthly series of writing workshops once a week to capture the stories of our elders and sharing memories of living in our community. There will be one or more culminating print and/or eBook publications made available for the community to enjoy and for historical importance in the archives at the end of the 9-month-long project. Participants may want to include their writing in the culminating anthology, with polished writing produced in the editing process that follows the workshops. Manzanita Writers Press conducts these free writing workshops for seniors in the county at several locations with each month's classes at a different location and with a different writing coach each time – for seniors 55+ only.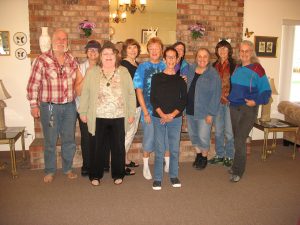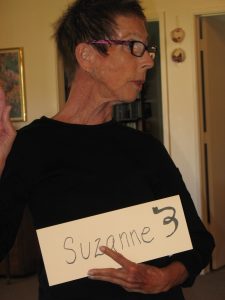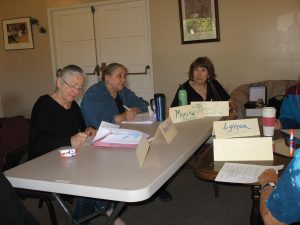 Facility contacts:
Manzanita Writers Press/Arts Emporium coordinator: 728-6171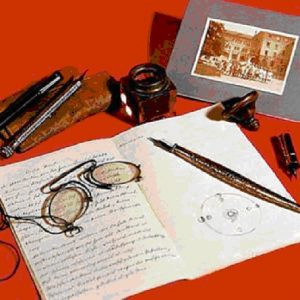 Instructors:
Denella Kimura – AUGUST  With a Masters in Education, Denella Kimura applies her experience to the writing sessions, with her background as a writer, poet, radio program host, workshop leader with many years of experience in coaching students and writers.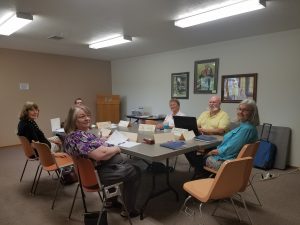 Monika Rose –  JANUARY/FEBRUARY -Founding Director and President of Manzanita Writers Press, Editor-in-Chief – over 30 years an editor and writer, poet, educator, and fiction writer. With an MA in English, she is Associate Professor of English, Adjunct, at San Joaquin Delta College. With a novel in progress, a book of poems published, along with editing experience with several anthologies and regional books, and a short story collection nearly ready for publication, Monika offers editing and educational services to the community.
Suzanne Murphy – SEPTEMBER- Vice-President and Public Relations Director and editor at Manzanita Writers Press, and a writer, poet,  educator for many years, who has been affiliated with the San Jose Writing Project. She has a collection of poetry nearing completion and offers her editing services to writers as an editor.
Sally Kaplan – OCTOBER  – Co-producer and co-director of Backcountry Pictures. Screenwriter, filmmaker, documentarian, novelist, and fiction/nonfiction writer with over 30 years experience in creating narrative and story. Sally is currently working on a novel nearing completion and has edited work by novelists and screenwriters. She has been involved in several award-winning film and writing projects and has taught at the Naropa Institute and other college programs.
.
Rebecca Fischer – NOVEMBER – Associate's Degree in English, working on her BA in English, a writer, and an attendee at many writing workshops, including Gold Rush Writers Conference, currently working on a project documenting the stories of our old families — with generational records, interviews and narratives of historical ranching families in our region. Becca works for Calaveras Enterprise as a reporter and associate.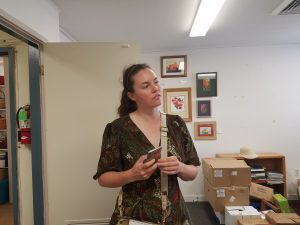 Chrys Mollett – DECEMBER – Owner of Aeolian Harp Music  relocated to Manzanita Arts Emporium, music teacher, writer,  poet, events coordinator, and more, Chrys has worked with writers and poets for years on various projects and her work has been published in several anthologies and collections. She is working on a nonfiction book based on historical figures from our region. She facilitates and organizes the open mic for writers, musicians, and listeners at  in Downtown Angels Camp every 2nd-4th Saturday at 6:30. Open Mic Current location: First Saturday of every month–at the Center for Creativity in San Andreas– 2nd-4th Saturdays of every month at Manzanita Arts Emporium. Call ahead for times and schedules: 209-728-6171 or 728-1439.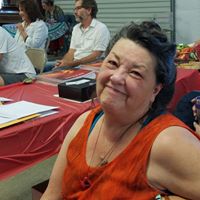 Behind the Scenes:
Joy Roberts, Financial Director at MWP:  Editor, finance wizard and backbone of MWP, Joy participates as a writer, editor, critic, and keeps MWP programs organized and solvent. She is an integral editorial team member at MWP, a fine-tooth-comber of manuscripts, a wise guide to writers at all levels.