Happenings!
August 3, 16, 31  Thursday morning at 11 AM – Twain Talks by author Jim Fletcher, about Mark Twain's 88 Days in the Mother Lode – an entertaining and informative talk about Twain's brief but monumental stay here in Angels Camp and Tuolumne County.  Jim is on vacation June 28, so will not be there, but the month of July he is presenting every Thursday except July 31. Call ahead to be certain: 209-728-6171 – Starting in September, the Twain Talks wind down, with once-a-month talks on a Thursday to be determined and special events. Friday, Oct 20 will be one of those special events, at the Mark Twain Roundup.
Sunday, August 27 – 

4:30-6 PM – Photography class with Cristi Canepa – $25- limited enrollment, so sign up now.
Advance Your Photography
Sunday, August 27 – 4:30-6 PM at Manzanita Arts Emporium
$25.00
Friday, August 18-   6 – 9:30 p.m.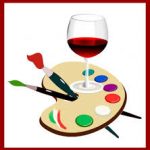 $45.00 All materials provided, just bring yourself. Wine is complimentary, as are hors d'oeuvres. 
Music Workshop for Kids, ages 4-6, and 7-12.  Call for more information on the next available sessions. Classes start back up in the fall. Music instructor: Chrystine Mollett with the Aeolian Harp. Explore rhythm, different instruments, vocalizing, and more.
Voices of Wisdom: Free Memoir Writing classes for seniors, 55-plus
Tuesday, August 8- Voices of Wisdom – MWP writing instructors guide hesitant writers – Begins August 8 at Oak Shadows Mobile Home community in San Andreas –  9-11 AM – 4 weekly sessions in August – Aug 8, 15, 22, and 29
Capturing and preserving the stories of our elders – This project is made possible by a generous grant from the Calaveras Community Foundation Grant for a  monthly series of writing workshops once a week to capture the stories of our elders and sharing memories of living in our community. There will be one or more culminating print and/or eBook publications made available for the community to enjoy and for historical importance in the archives at the end of the 9-month project–  Manzanita Writers Press sponsors these free writing workshops for seniors in the county at four locations with each month's classes at a different location and with a different writing coach – for seniors 55+ only.  The first session begins Tuesday, August 8 from 9-11 AM at Oak Shadows Adult Community recreational facility in San Andreas – Instructor is Denella Kimura, MA in Education, writer, poet, radio program host, workshop leader with many years of experience in coaching students and writers. 
To sign up, contact manzanitawp@gmail.com and call 209-728-6171 – or contact the facility in July to sign up directly with the coordinator there. 
Schedule: August 8, 15, 22, 29 Tuesdays 9-11 AM Oak Shadows Mobile Home Community Center – Instructor: Denella Kimura
September 5, 12, 19, 26 Tuesdays, 9-11 AM San Andreas Senior Center- Instructors: Suzanne Murphy and Monika Rose
October 4, 11, 21, 28 9-11 AM Wednesdays , 2-4pm at Murphys Senior Center – Instructor: Sally Kaplan
November 7,14,28, and December 5, Tuesdays 9-11 AM at San Andreas Senior Center – Instructor: Becca Fischer
December 12, 19, and 31 – 9-11 a.m. with Chrys Mollett at Manzanita Arts Emporium in Angels Camp – Incorporate music into memoir
January 2, 9, 16, 23 Tuesdays 9-11 AM –  Foothill Village – Instructors: Monika Rose and Suzanne Murphy
February 6, 13, 20, 27 Tuesdays 9-11 AM at Foothill Village – Instructors: Monika Rose and Suzanne Murphy
March 6, 13 Final editing and reading practice –  Tuesdays 9-11 AM –  Location TBA
August – featured artists: Gary Rose and Ty Childress
August 12 – Arnold arts and music festival, reserved arts/music booth for MWP and artists at the emporium
August-October – writing contest in the schools using Mark Twain material – all ages – Manzanita Writers Press sponsors this event – competition awards and readings at the Wild West Fest in October – details to be announced in August
Sept – featured artist/s  – Selma Sattin & Robert Stickley
End of September – Selma Sattin watercolor class – for ages 7 and up. Reserve your spot.
September 16 – Saturday – 6-9:00 – Arts Harvest Dinner Dance Fundraiser – Main dinner/dance event for the year with Mumbo Gumbo at the Pickle Patch  in San Andreas with Silent Auction– Fundraiser for MAE and MWP – Tickets on sale now – $45 each.
Wild West Fest booth and author fair –Sat October 21
–
Manzanita Arts Emporium will have an open mic for cowboy poetry

August/September featured artist: Patty Payne
October featured artist – Ty Childress
November featured artist – Gary Rose
December featured artist – Roberta Hughes