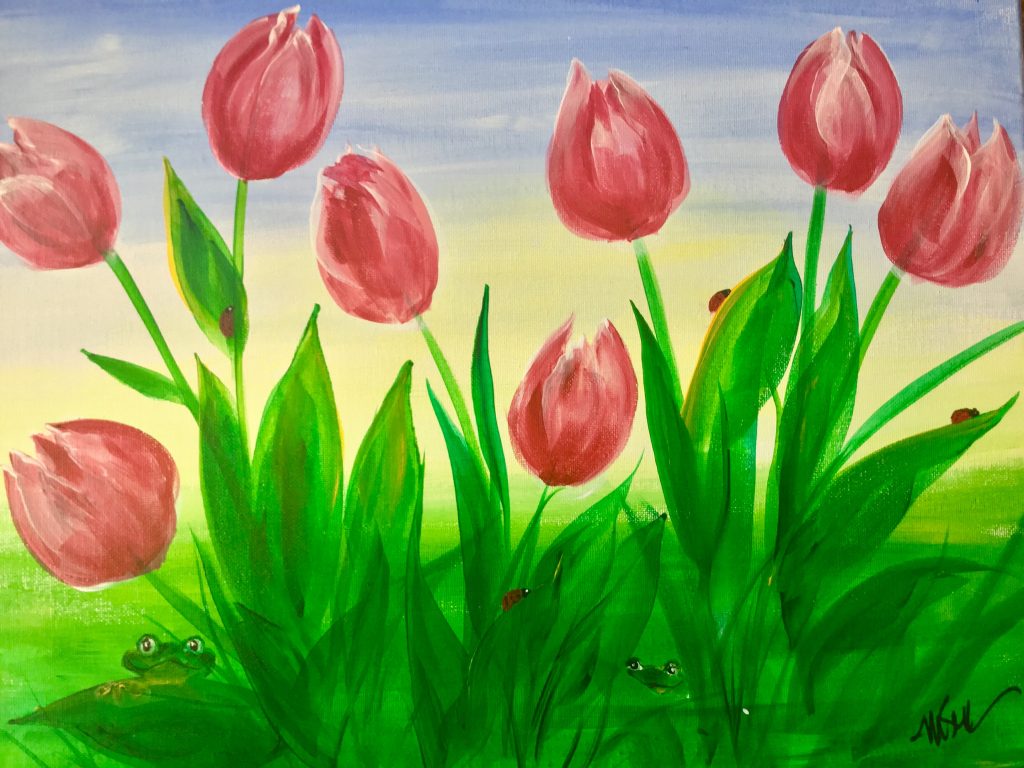 May 18 sip n paint subject – tulips and frogs in time for Jumping Frog time at the Fair the weekend of May 17-20.  Why not try your hand and get a leg up in painting this May foothill scene?
Sip 'n Paint Friday May 18, 2018
It's not really a class, but a relaxing journey and exploration, and fun with paint.
April was a floral design to celebrate the arrival of spring!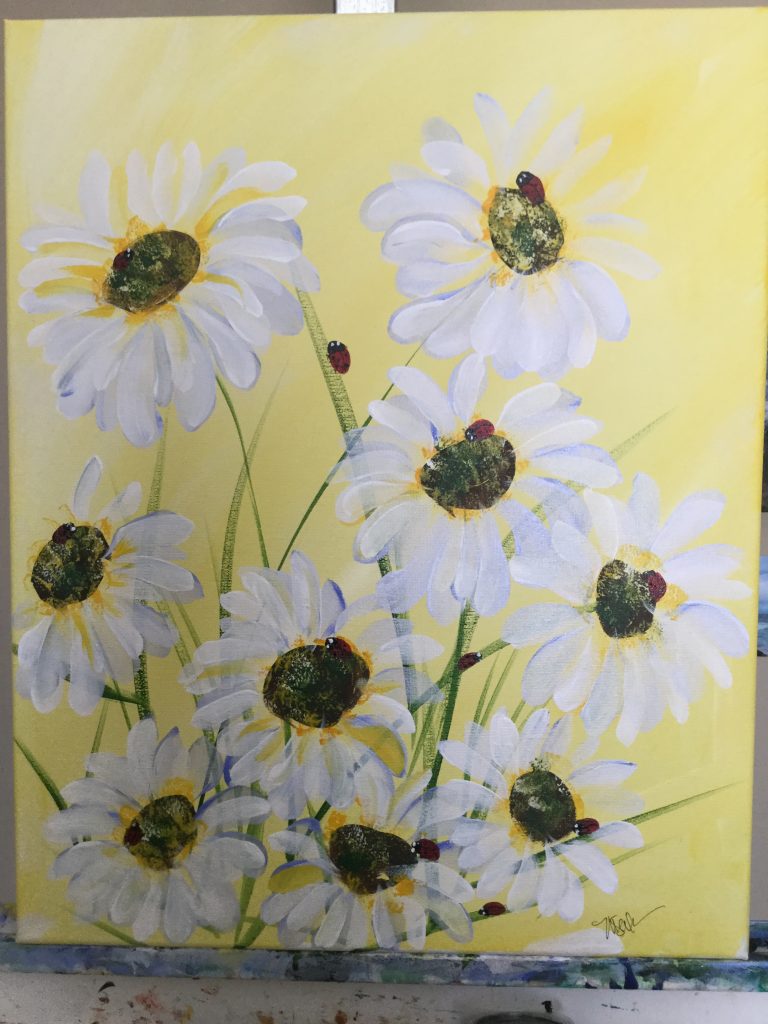 March topic was Bunnies! Adorable.
February Topic was: Mouth-watering beauty